Real Estate Firm Cincinnati
Traditional Approach Modern Refinement. The cornerstone of Moey Inc was founded in the process of acquiring blighted properties and redefining their position in the neighborhoods they inhabit. But this creed extends much further than that, from strategies we implement for day to day management to business partnerships and investments that we see have the potential to drive much needed foot traffic into once stagnant areas. Moey Inc is THE 360 Urban Company because we understand the influence every aspect of Real Estate Investing has in catalyzing rebirth in communities.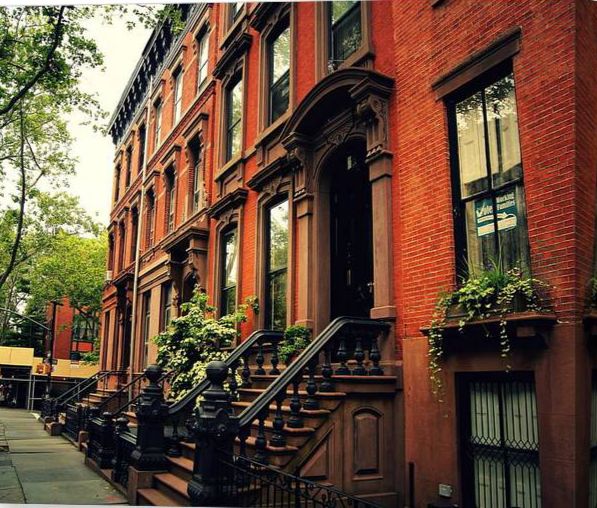 The core foundation of Moey Inc has its roots established in Urban Development. From acquiring buildings that display the Historic Italianate Architecture that the Urban Landscape of Cincinnati is known for through restoring them to the former glory they saw during the late 19th Century. Developing these projects requires a very deliberate approach, one that has led us to know the City's Urban Conservator and Plan Examiner on a first name basis. But it also offers the opportunity to breathe new life into these once neglected buildings that so many generations of tenants have called home. The juxtaposition created by exposed brick against Industrial Interior Design elements exudes a sense of dynamism into these once sleeping giants. The culmination of our team of Architects, Engineers, and Contractors presents itself against the backdrop of Cincinnati and allows us to further redefine the traditional developer in a more modern light.
RENTAL PROPERTIES & MANAGEMENT
Moey Inc has a model that revolves around retaining the properties after we finish renovating them. We don't approach these neglected buildings with an exit strategy in mind; We're invested in the long term goal of helping these neighborhoods reach their full potential. As such, we've put strategies in place for how these properties are overseen. Our involvement with the remodelling process ensures all problems with the property are fully addressed, allowing us to mitigate these liabilities and maximize the returns we see from them. Our rental management software allows tenants to send maintenance requests and pay online at their convenience, so lines of communication flow freely and the tenants' voices are always heard. With these tools at our disposal, we are equipped for managing properties of any size, from Single Family to sprawling Commercial Spaces.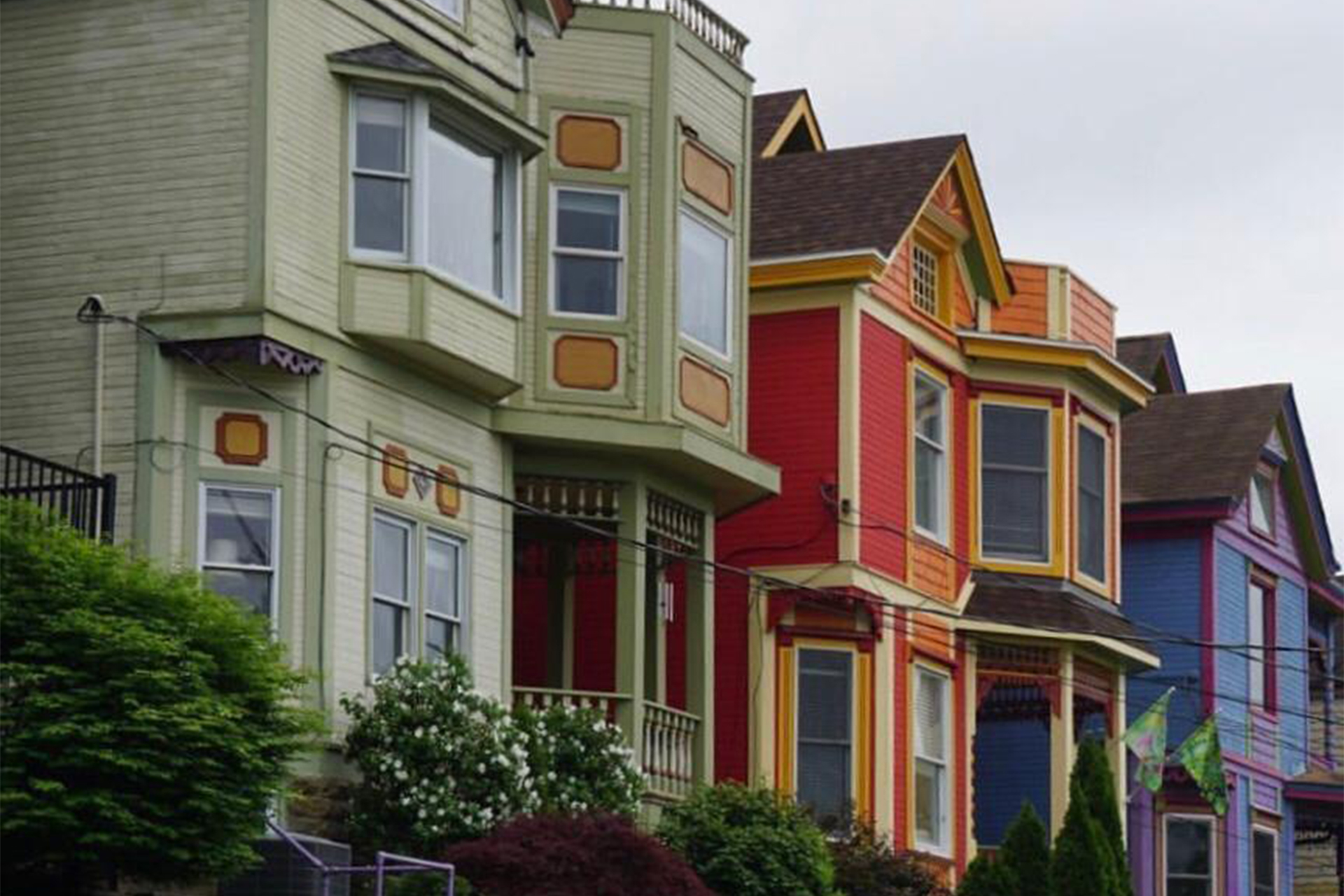 COMMERCIAL & BUSINESS INVESTMENTS
Having built one of the Fastest Growing Private Companies in America from the ground up, we understand the significance that location plays in the success of a business. Moey Inc isn't only invested in commercial properties; We're invested in long term partnerships with the business owners themselves. We understand that our commercial properties offer an opportunity for driven entrepreneurs to build successful companies, so we take measures to ensure we only offer these spaces to individuals who express a deep passion for their business. We take this one step further by not only offering the spaces best fit for their business but also partnerships that showcase the strategies we've put in place to expand our subsidiary company to being an INC 5000 Award Winning Corporation.
The impact that art has on communities is undeniable. Moey Inc puruses any chance to work hand in hand with ambitious artists looking to channel their passions to help spur rebirth in once overlooked communities. With Events like Blink Cincinnati drawing in larger crowds each year, we aspire to provide new opportunities for smaller local artists who understand the neighborhoods that their art will embody.
Cincinnati is the sizzling hot real estate market. The city has been undergoing a renaissance of its kind in the past decades with tremendous shifts in its basic architecture. At MOEY Properties, we take immense pride in being the ones that are redefining the blighted properties and neighbourhoods. With our thorough and all comprehensive strategy, we undertake full-scale restorations of century-old properties and remodel them with defining characteristics of the modern era. This is just a part of the urban development we undertake at Moey. Additionally, we are the realtors who bring commercial, rental, and remodel home properties to the market and facilitate the run in the market.
We strive to redefine historic real estate development in Modern light. With our decades of expertise and continuous strive, we have closed on more than 30 restoration properties across Cincinnati and aspire to see the upsurge in this number. At MOEY INC we don't follow the ideology of exiting as soon as the work is done. We are here to establish long-term partnerships to foster healthy development within the community. We are here to help you navigate your way through the confusing world of Real Estate. Stay Put.
The ever-expanding Cincinnati Market is attracting buyers across the state. The city stands corrected to everything that a thriving real estate market should offer. The real estate be it in rental properties, commercial properties or restoration models is bubbling with fantastic market behaviour with a steady increase in prices. With nearly 50 neighbourhoods, the demand indeed is a large one for Cincinnati housing. With MOEY INC as your real estate professional, you avail benefits of in-depth market analysis, local knowledge, and an extensive network required to buy/ sell a property. We are here to act as your business partner and financial advisor when it comes to property renting or buying or selling. We are here to act within our fiduciary responsibility to fulfil your needs.
Cincinnati offers its residents a historic yet distinctive setting to live in. The city is bustling with emerging growth and the real estate market here is hot as an iron cast. The expanding job market, emerging industrial growth and youth-centric crowd make Cincinnati the ideal place to live in. Cincinnati has a transit score of 31 and is well equipped with modes of transport. The average rent for a house varies between 1150$ up to 2100$ depending on the size and locality of the apartment.
Highlands, Mount Wahington, and Creek View are the hot neighbourhoods in Cincinnati Market. Moreover, the neighbourhoods like Oakley, Norwood, Westwood, west Hill Price, Pleasant ridge, and Corryville are the prominent ones in the market. To ease your search for properties in Cincinnati, get in touch with us at MOEY INC.
As our brand name goes, we offer modern refinement with the traditional approach. Over the decades, through our restoration work and extensive reach in the market, we have grown to be the most reliable real estate advisories in the city. What makes us different from others is our impeccable approach to different aspects of the market.
Historic architecture with modern-day Interiors.
Extensive offerings for rental and commercial properties.
Exclusive home remodels with hints of modernity.
Long-term partnership.
Offerings matched to your needs and budget.
Hassle-free prompt approach.
Worth the penny.